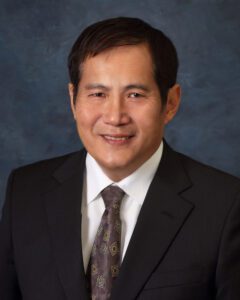 President's Message
To al VCCAA members. My name is Thomas Chu and I am your new President for the coming year.
In the past few years VCCAA couldn't have any events due to COVID. Now the pandemic is over and VCCAA is ready to restart our usual events in the past.
First thing is that we are going to issue the new 2023 Ventura County Chinese American association (VCCAA) Directory to stay in touch with our members.
We have already planned for new events for the coming year. The most foremost is our MOON Festival on September 30, 2023 at Pleasant Valley Park and Recreation in Camarillo form 5-9pm. This is also an event to welcome back past members and invite new members to join.
Also, we will be participating in the Camarillo parade and Oxnard multicultural festive. Please come out and support your association. We are also will be having celebration for our Chinese New Year in 2024 and our annual memory picnic.
Lastly, we are planning to restart Chinese language school, Taiji Class, Chinese Culture dance class and group tennis. We do welcome your ideas and creativity in suggesting ways to improve the work of our Association.
I want to thank anyone that support the Association in the past. Please invite all your friends to join so we can spread the Chinese culture in our areas.
I am looking forward to see you all at our Moon festival in September. It is a free admission for all and potluck-style event. We have lots of entertainments plan for that event.
Sincerely,
Thomas Chu
VCCAA President, 2023-2024